The YUNA TOFU Sofa & Sectional is both comfortable and durable. Made from organic cotton, the fabric is soft to the touch and water resistant. Enjoy years of use with this high-quality, stylish seating option.
Premium Material
What sets this sofa apart is its advanced technological fabric. Crafted with cutting-edge materials, it offers outstanding performance and comfort. The fabric is highly durable, ensuring long-lasting quality for years to come. It is also resistant to stains, repelling spills and making cleanup a breeze. The breathable fabric allows for optimal airflow, keeping you cool and comfortable even during extended periods of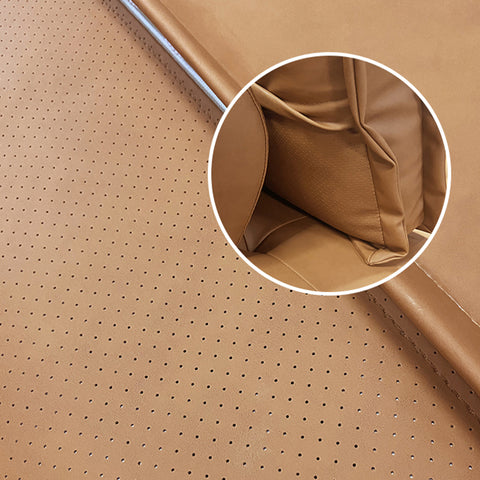 Separate Back Bag
The backrest is soft and fluffy, and can be flexibly placed according to needs, no matter what the posture is, it can be satisfied intimately.
.
In line with our commitment to sustainability, the Brown Technological Fabric Sofa is crafted with eco-friendly materials and manufacturing processes. By choosing this sofa, you contribute to a greener future while enjoying the benefits of modern comfort.
Easy To Clean
The Sofa provides an easy-to-clean seating solution for any interior. Its fabric is treated to make it resistant to spills and smudges, reducing the time and effort required to maintain its appearance.
Features
Solid wood frame
High-grade water-resistant and stain-resistant fabric

Comfortable, high elastic soft, durable bread sofa
Technology cloth,Environmentally friendly and sustainable, and more durable
Natural leather will have variations in color, shade, and texture — no two piece sare alike
Some assembly required (approximately 15 minutes)
MAINTENANCE
Please avoid direct sunlight or heat sources, and maintain suitable ambient humidity and good ventilation to prevent the sofa from getting old.
Specifications
Style/type:TOFU Sofa

Size:reference picture
Color:reference picture
Materials
Fabric
Breathable Fabric Performance Leather
Frame
Solid Wood
Filling
Seat Cushions : Latex & High-density Foam
 
Backrest Cushions : Poly Cotton
 
Round Pillow : High-density Foam + Poly Cotton

---

Seat Depth
23.6"
Seat Height
14.2"